In August, Samson Dubina began the process of preparing for the Olympic Trials.  Because of the structure of the Olympics, its a long and difficult road for all of those trying – with only 1 to 3 male athletes able to represent the United States in the sport of Table Tennis.  Samson is currently on the short list of favorites, with a ranking in the Top 8.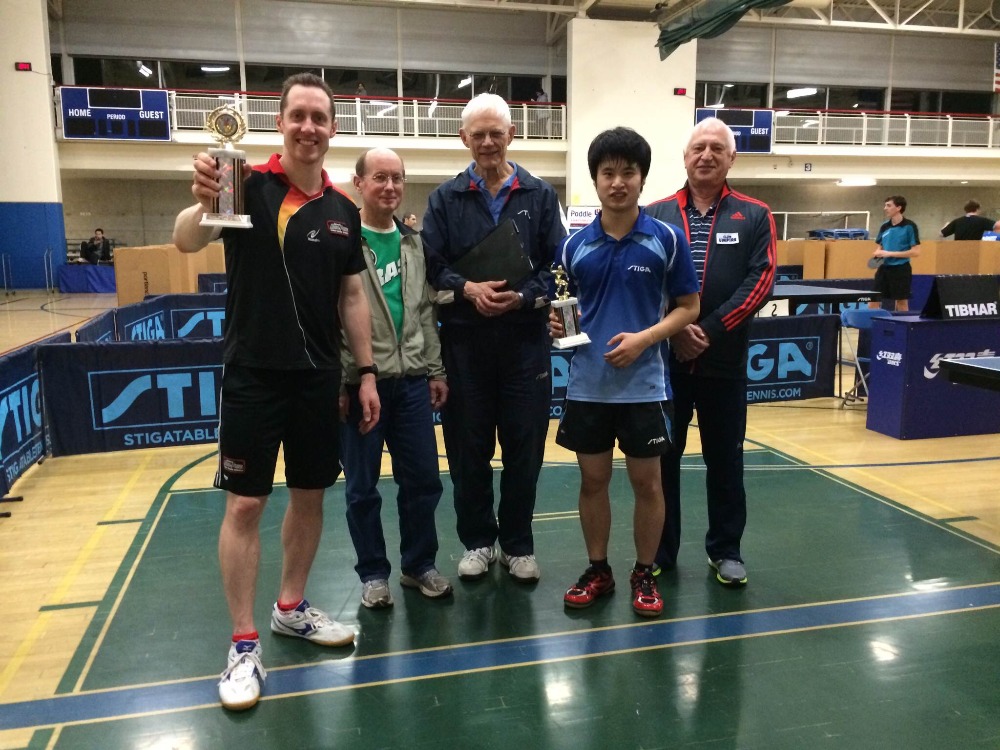 His structured 6-month plan consists of several points.
Improvements
Through video analysis, he and others identify various aspects of his game that need improvement. He then works with those coaches to make improvements in those specific areas while identifying specific tactics for use against each possible opponent at the Olympic trials.
Elite Training Partners
Table tennis takes hours and hours of practice. But it isn't just practice, it is quality practice that counts. Dubina has been using funds raised through gofundme online to hire international level training partners.  His first arrived in August (a 2700-level player who has finished in the top 4 in Sweden in the recent past).
Variety
Although practicing with a great player is important, Samson has also identified the need for a variety of practice partners. At the Olympic trials, it is absolutely essentials that he be able to compete well against all styles. To get more variety, he has traveled to California to participate in two elite training camps.
Tournaments
The final step the performing well is to be able to handle tournament pressure when it counts. With about 10-15 preparation tournaments, Samson has planned to mentally gear up and learn how to perform well under pressure with the correct tournament mindset.
See the most recent post by Samson below:
Dear GoFundMe Supporters!
It wasn't pretty, I wasn't at the top of my game. In the quarterfinals of the Stiga Portland Open I was down and came back. In the semifinals I was down to Anthony Zhao 3-0 and down match point in the 4th and came back to wind 4-3 in the semis and 4-1 in the finals. Once the results from the last couple tournaments get processed, I'll now be back to the top 8 ranked players in the US.
Thanks for your support! Together, we really are making progress. I use the word "we" because I could not have done it alone. Together, these are some of the titles that we have won in the last 8 months…
Akron Open Champion
Erie Open Champion
Pittsburgh Open Champion
Maryland Open Finalist
US Open (Main Draw)
Strongsville Open Champion
Millcreek Open Champion
South Shore Open Finalist
Portland Open Champion
Thank you for making this year extremely successful! I was originally planning to train through December. Now, I'm planning to train until the beginning of February. More funds are still being accepted to further my training. Thanks so much for the support! I'll keep you updated!
Thanks for your support!